Malá Skála - Žlutá plovárna area
Our main base – Žlutá plovárna – is a unique sport-recreational centre located in the hearth of the Bohemian Paradise in Malá Skála, directly on the bank of the Jizera River. The whole area with the main building standing on pillars, toilets, rope centre, sport facilities and children's playgrounds are freely accessible. Žlutá plovárna is an important stopover during your boating trip on Jizera or ride on a new Greenway Jizera cycle path.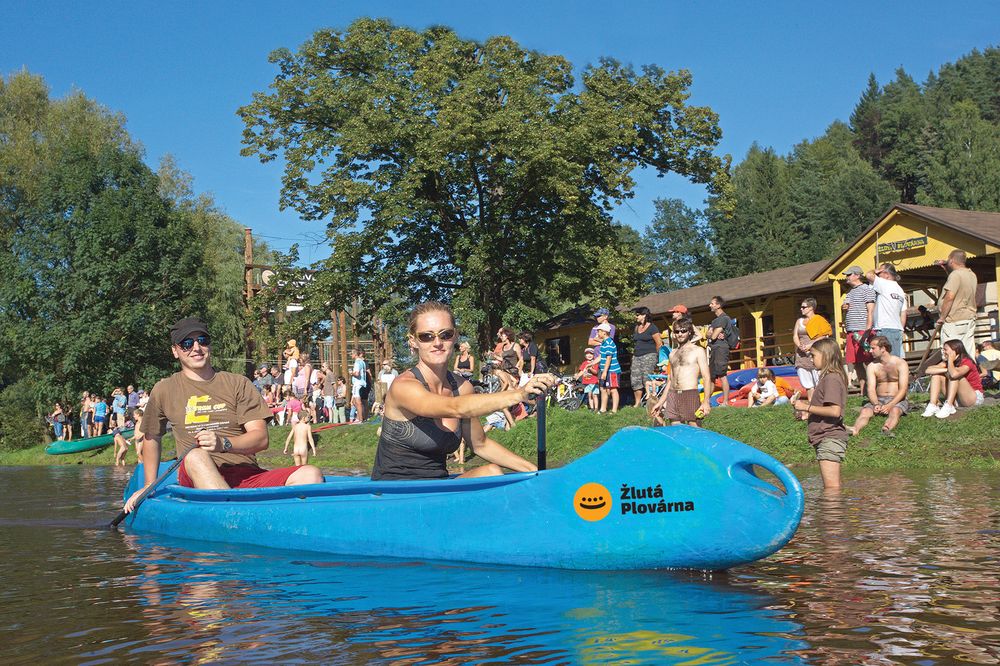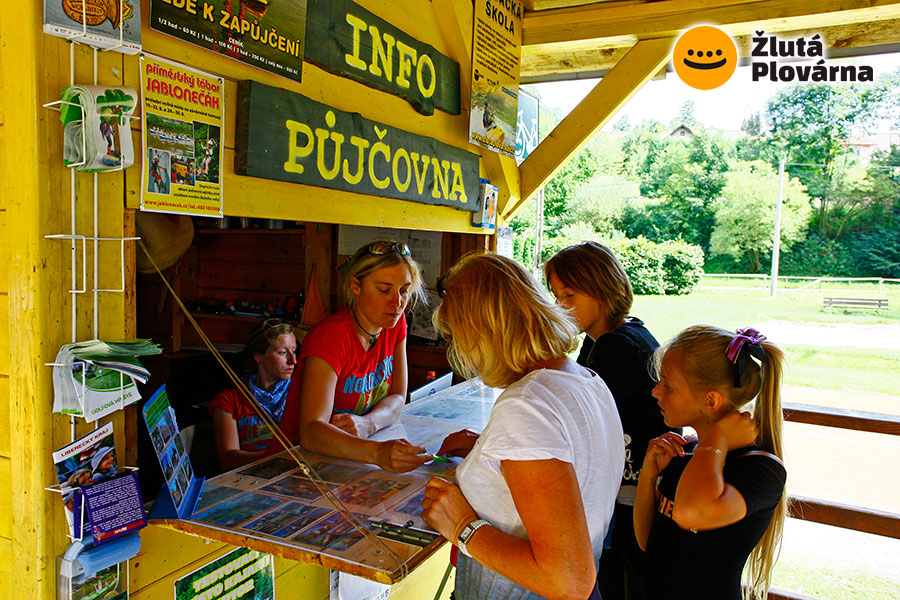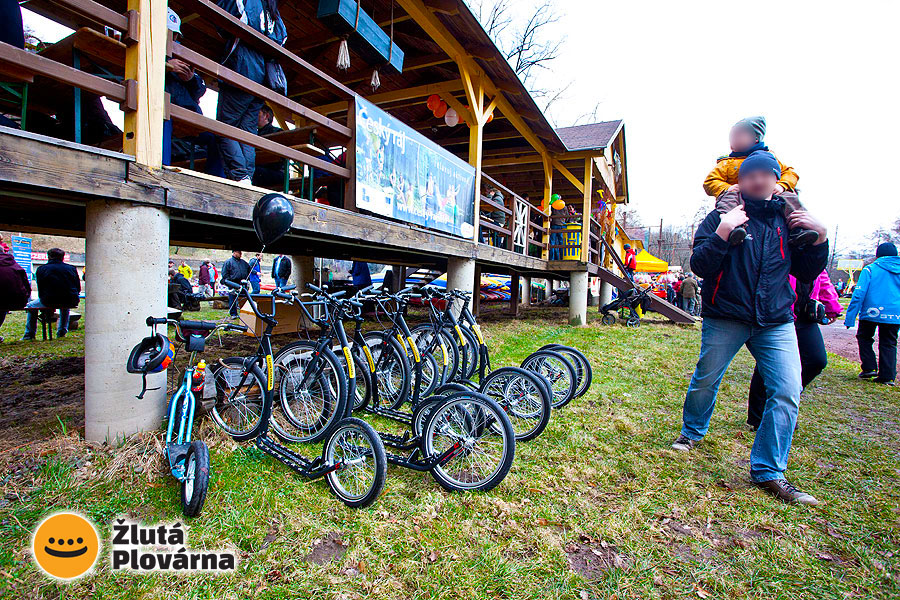 You can find here for example:
You will also find there:
Information centre, parking lot, sport equipment rental and bathing in the Jizera River.
Part of the area is clay courts for futnet and volleyball, courts for beach volleyball and also table tennis, slack-line or table football. You can refresh yourself on the terrace of the main building, from which you have a view on the river. Toilets and an easy entrance to the river are commonplace. Families with children can have fun on a spacious plot with original children's climbing frames or relax on a sunny meadow, companies and schools usually use all the possibilities of sport opportunities which our area offers. You can get easily to Žlutá plovárna thanks to navigation signs in village Malá Skála and you can park directly on our parking lot.
We are looking forward to you visit!
SUNDISK Ltd. - keeper of Žlutá plovárna