School trips
Prices of activities
| | |
| --- | --- |
| Canoes with instructor Malá Skála - Dolánky (1 instructor for each 10 children) - with training | 250 CZK / person |
| Canoes Malá Skála - Dolánky (2 seat canoe) - without instructor or guide | 300 CZK / canoe |
| Rafts Malá Skála - Dolánky (for 4-7 people) - without instructor or guide | 700 CZK / raft |
| Guide - Canoeing guide - without introductory briefing | 500 CZK / guide |
| Canoes with instructor Malá Skála - Příšovice (1 instructor for each 10 children) - with training | 350 CZK / person |
| Extra instructor for half day | 700 CZK / instructor |
| Scooters Dolánky - Malá Skála or in opposite direction | 120 CZK / person |
| Scooters for half day   | 150 CZK / person |
| Scooters for 1 day | 200 CZK / person |
| Downhill ride on scooter from Kopanina to Malá Skála | 140 CZK / person |
| Downhill ride on scooter from Kopanina to Dolánky | 170 CZK / person |
| Instructor for downhill ride on scooters | 500 CZK / instructor |
| High rope centre (small children) | 170 CZK / person |
| High rope centre (older children) | 270 CZK / person |
| Teambuilding games | 240 CZK / person |
| Fotocaching in Malá Skála | 120 CZK / person |
| Observatory Turnov | 50 CZK / person |

Sailing trip with an instructor from Malá Skála to Dolánky u Turnova
Includes canoes, rafts or kayak rental as well as paddles and life-jackets, in accordance with the number of pupils. The group is always attended by corresponding number of trained instructors. The trip is based on sailing 9 kilometres of placid water without any dangerous passages.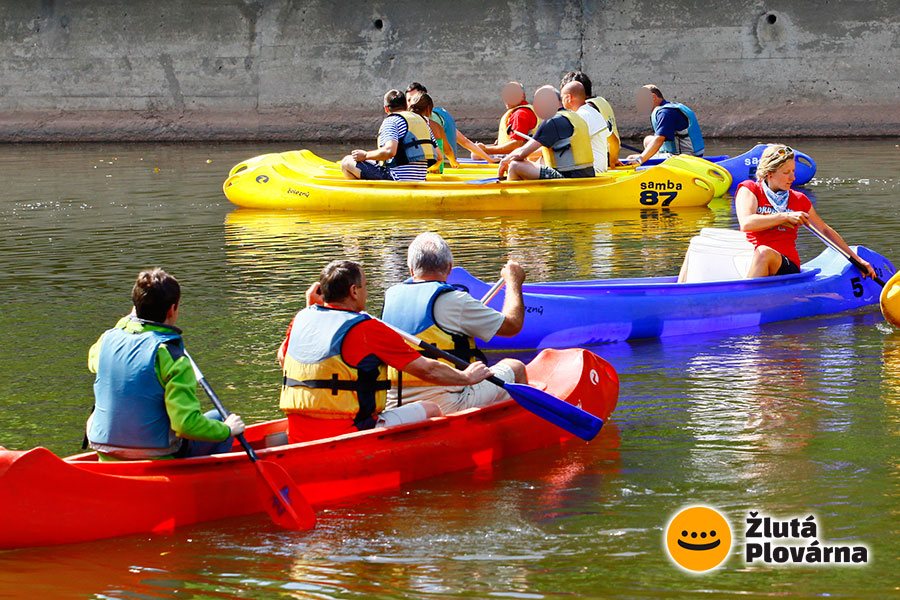 Scooters
"There on boat, back on scooter" – we will transport scooters to your final stop of your boating trip (Dolánky), which you will use for returning to Žlutá Plovárna or guest house Křížky on a newly opened Greenway path. Renting helmets is included in the price of scooter rent.

High ropes centre programme
Three hours in the biggest rope centre in the Bohemian Paradise. Obstacles for individuals and pairs, jump on a horizontal bar in six metres height and 80 m long cable way. Programme is structured from warm-up games, to low-hung ropes and training wall and to final attractions.

Orienteering in Malá Skála
We divide the class into small groups and each will get a manual, where are highlighted the most interesting places in and around Malá Skála. The sites can be found by following the GPS coordinates. Each group gets a camera and has to take a group picture at each of the given sites.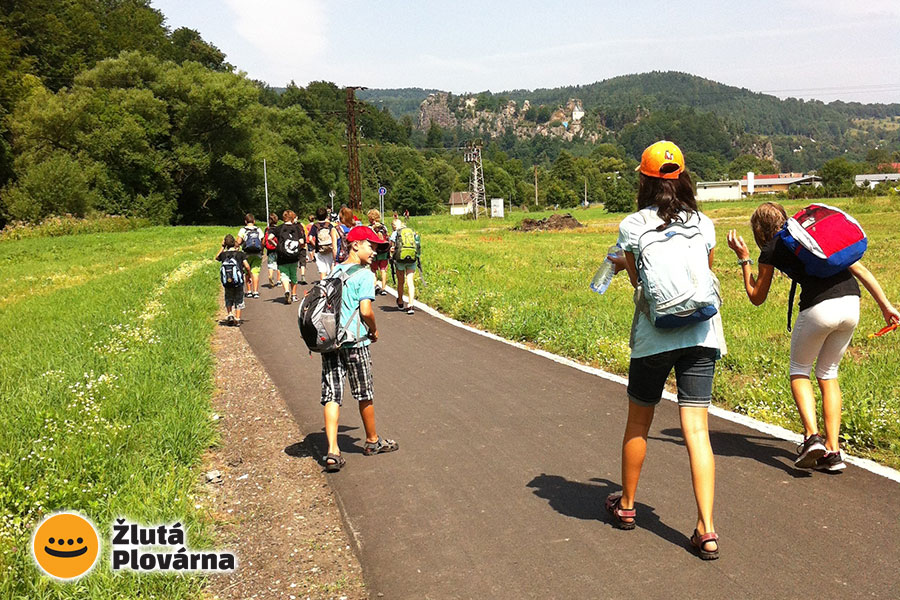 Icebreakers
The goal is to strengthen the class collective and support cooperation. The class is divided into small groups and they visit posts, where they are given tasks. For fulfilling them, the pupils have to work as a team. Ideal additional programme to a trip.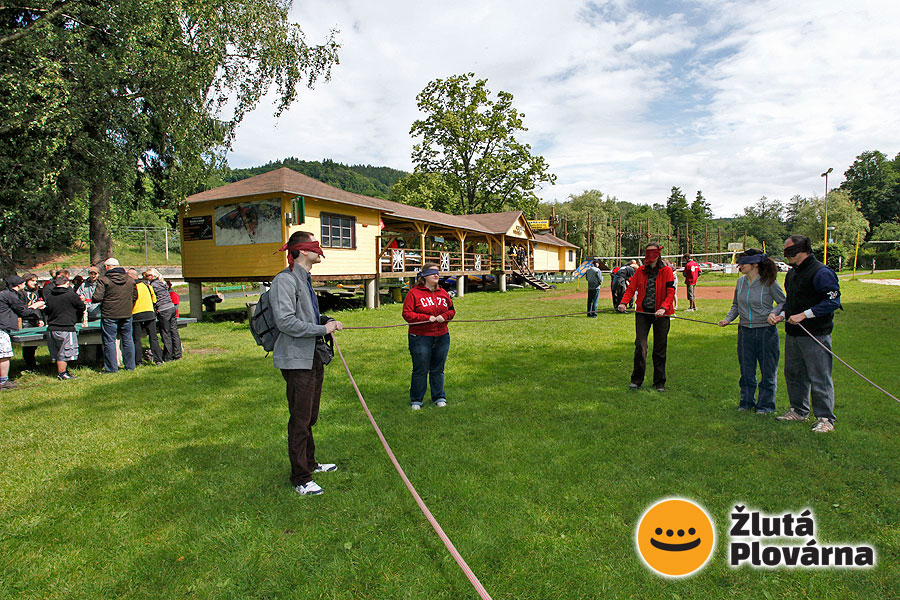 Observatory Turnov
The only observatory in the Liberec region open to public, which we run, is offered popular-
educational programme within the teaching of geography of physics. A lecture on a chosen topic with demonstration of equipment, professional presentation and observation of the Sun (photosphere, chromosphere). In case of bad weather are observed land marks by means of astronomical telescopes. The evening observation is also available.