School trips
SUNDISK Adventures Your partner for all trips and activities in The Czech Republic!
A NEW PROGAM FOR 2020:
"Journey to the centre of the earth = Journey from Denmark to the Czech Republic"
What do we do?
We take care of your trip from Denmark to The Czech Republic during Spring, Autumn and Winter.
We offer many different types of accommodation with different prize / quality, including our own interesting locations for your school!
We offer a unique more days lasting teambuilding program full of various activities with a specific topic from the beginning to the end.
Our programs include a great chance for teachers evaluation and feedback, students have a great oportunity to find out how they can contribute to the whole team!
We offer a brand new program "Journey to the center of the earth" that pupils really love
Why with us?
SUNDISK Adventure is not just the agency, but the provider of all your needs!
SUNDISK Adventure is a member of SUNDISK Company – together with SUNDISK Family, SUNDISK Events and SUNDISK Catering – we offer complete services for companies, families and schools, working with more than 300 colleagues
Complexity – we provide all the service you need by our people: transportation, guides, teambuilding or sport instructors, accommodation in our locations.
How do we work?
We cooporate with teachers in preparing and leading the program.
Our instractors lead the programme, your teachers have time for evaluation and providing feedback every day
We prepare a check list for teachers to achieve a maximum effective feedback
Our programs can be funny, challenging, adventurous and if packed into one "main theme" they became a great teambuilding!
Some of the activities that you like 😊 in the Czech Republic:
Canoe trips
Rafting
Water games with paddleboards and Megaboards
Combination trips – there on canoe, back on scooters!
Rope center
Rock climbing and rope activities
Special GPS game played with tablets "Keys Of The Treasure" for teams of 4 students with quiz qestions
A special teambuilding game "A Journey to the center of the earth" where teams have to cooperate and achive a common succes at the end, with contribuiton of the individual student to the whole team
Trip to Prague with our guide
Archery tag – find out how to use bow and arrow properly
Spring / Autumn:
Bohemian paradise
Mácha's Lake
Prague surroundings + Prague
Jizera Mountains
Krkonoše Mountains
Winter:
Skiing and teambuilding in Jizera Mountains
Skiing and teambuilding in Krkonoše Mountains
Examples of accomodation and capacities:
Bohemian Paradise:
Guest house Křížky (up to 40 students incl. teachers)
Great programme location (canoe trips, rope center, the river Jizera)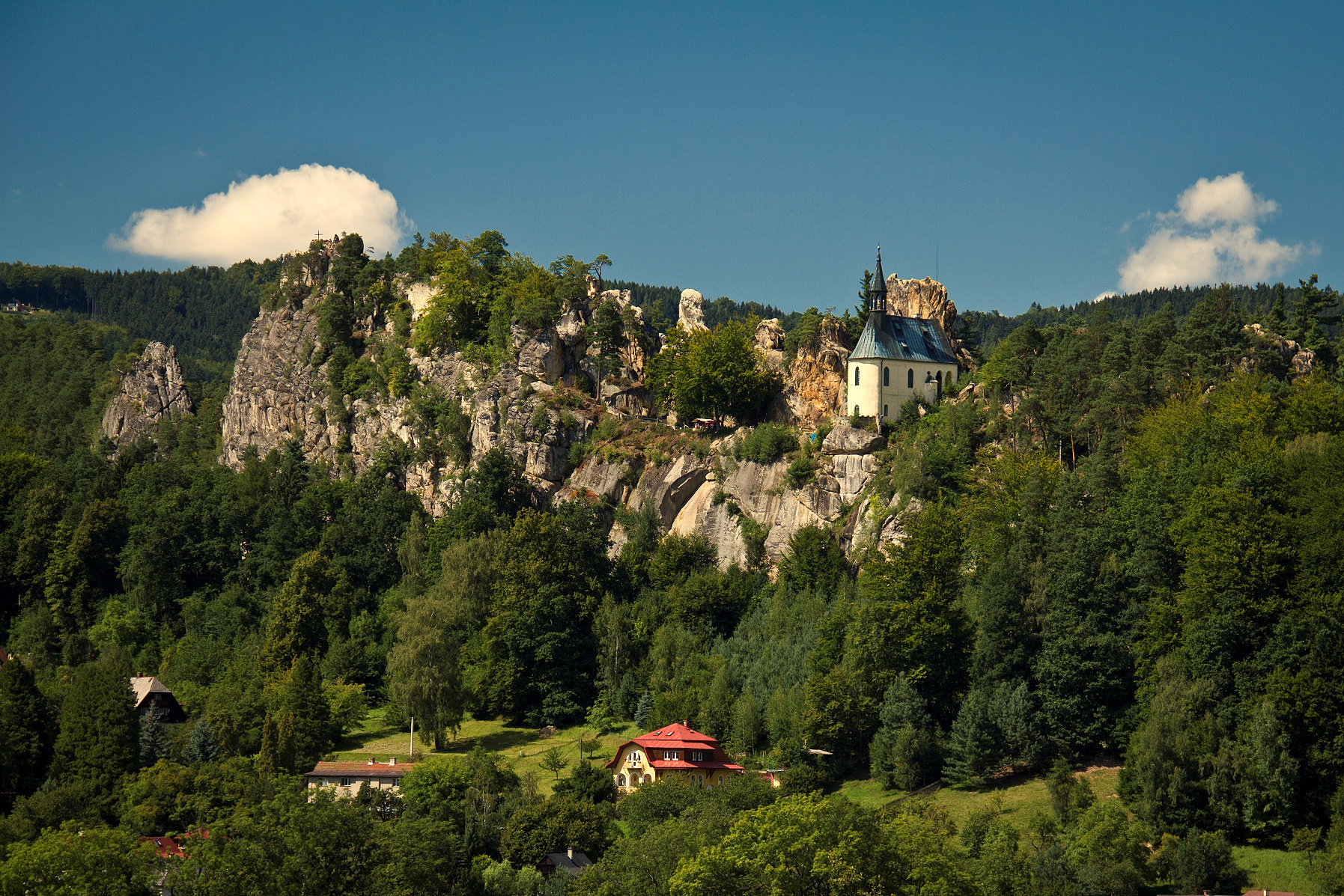 Machas Lake:
Rekreační středisko SUNDISK - Cottages + background for groups up to 220 pupils including huge meeting room and group services
Rock climbing, paddleboarding and megaboards, scooter trips
Jizera Mountains
Hotel Sport – Jablonec nad Nisou – the city in the heart of the Jizera Mountains
Krkonoše Mountains
Guesthouse Křížky
Newly reconstructed during the winter 2013/2014, the guesthouse offers 40 beds in two categories in apartments and rooms with separate social facilities. You can also find here a social room with 60 people's capacity, which can be used while the weather conditions aren't favourable, bigger groups eat here as well. Smaller groups use the restaurant with capacity of 30 seats. The guesthouse is located on the bank of river Jizera and thanks to being close to Greenway path is ideal for making trips on scooters or bikes.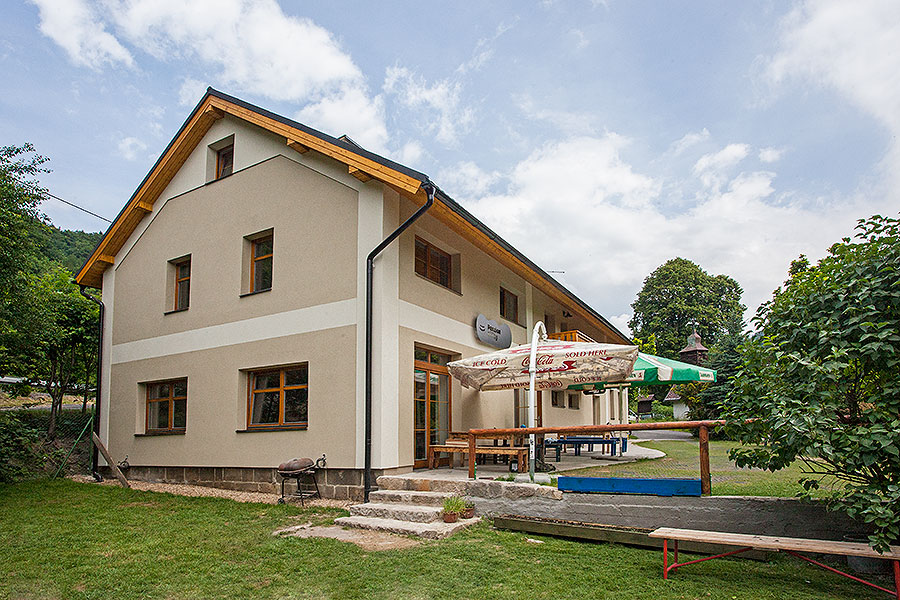 Rekreační středisko SUNDISK at Mácha's Lake
Cabin camp in the beautiful nature of a pine forrest near a big well-known lake in the Czech republic. Cabins are in capacity from 2 to 8 pupils, camp also has social room to spend free time together. Maximum capacity of the camp is 220 pupils. In the camp there are fields for beachvolleyball there is also enough space for group activities. The camp is located 1 hour from the capital city Prague.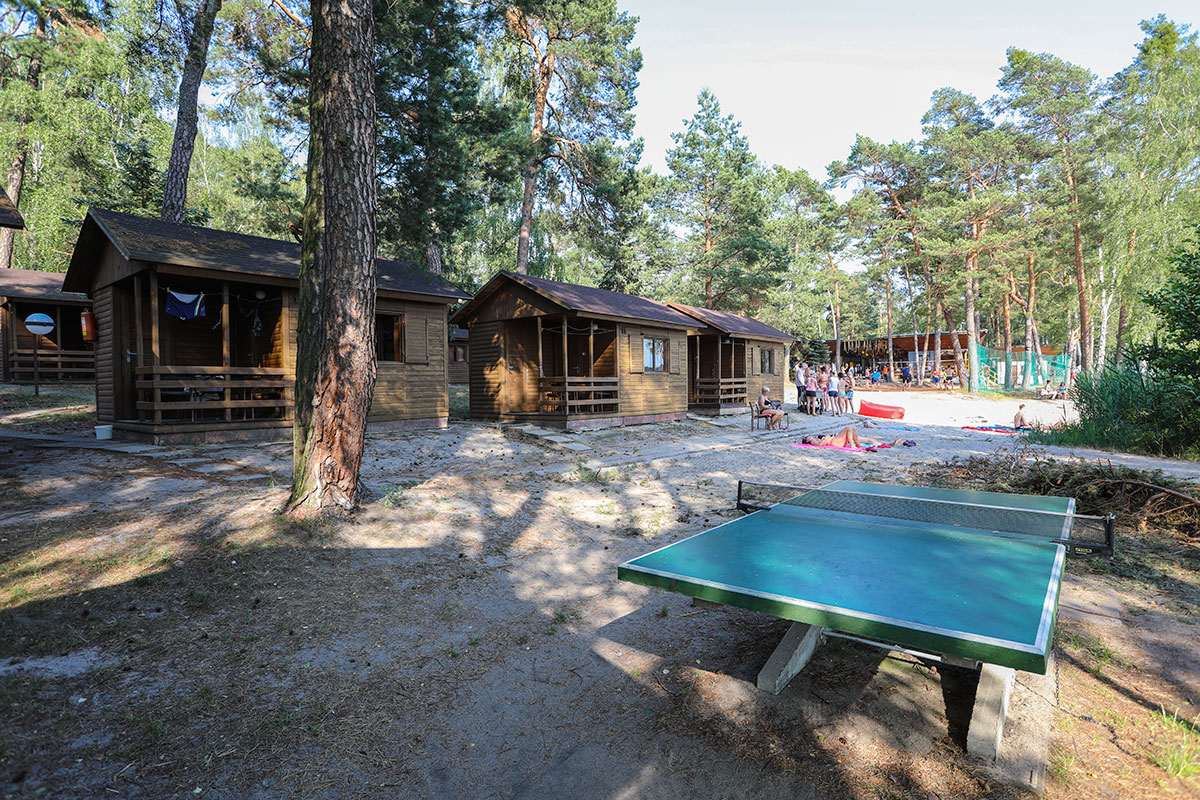 We are ready to organize your unique schooltrip!
SUNDISK Adventures team
email: michael@sundisk.cz
GSM: 0045 23639892