School trips
Accommodation
Lodging house U Tlusťocha
We offer accommodation directly in the sport – recreational area Žlutá plovárna, in the lodging house with the total capacity 30 beds. You can use the sport field free of charge during your stay – e.g. for futnet, volleyball, beach volleyball. The lodging house U Tlusťocha is due to its location ideal for school trips and sport courses. The majority of sport programmes take place at Žlutá plovárna, and it is also an ideal place for setting off on trips in the surroundings – to Dry Rocks, Pantheon or castle Frýdštejn.
Price for groups from 170 CZK/person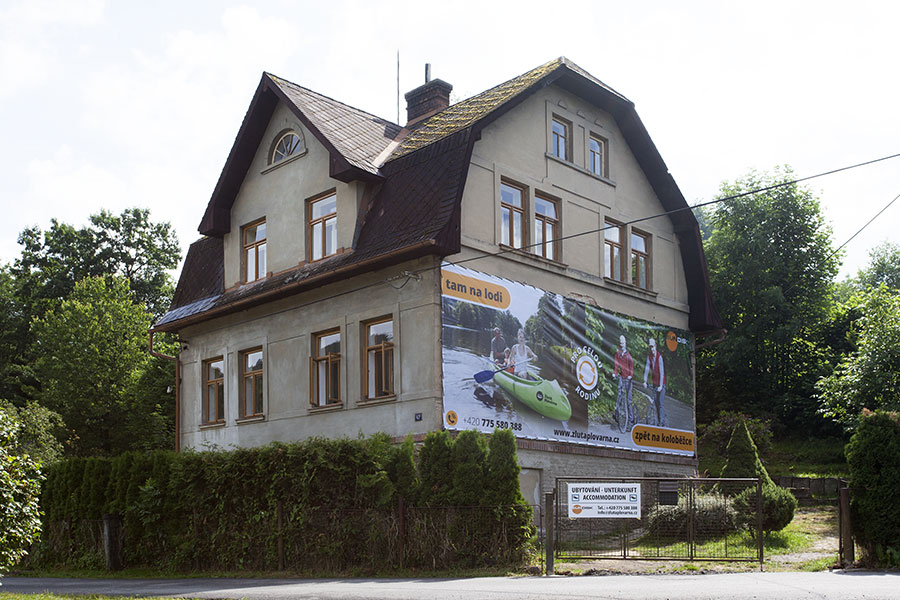 Guesthouse Křížky
Newly reconstructed during the winter 2013/2014, the guesthouse offers 42 beds in two categories in apartments and rooms with separate social facilities. You can also find here a social room with 60 people's capacity, which can be used while the weather conditions aren't favourable, bigger groups dine here as well. Smaller groups use the restaurant with capacity of 30 seats. The guesthouse is located on the bank of river Jizera and thanks to being close to Greenway path is ideal for making trips on scooters or bikes.
Price for groups from 285 CZK/person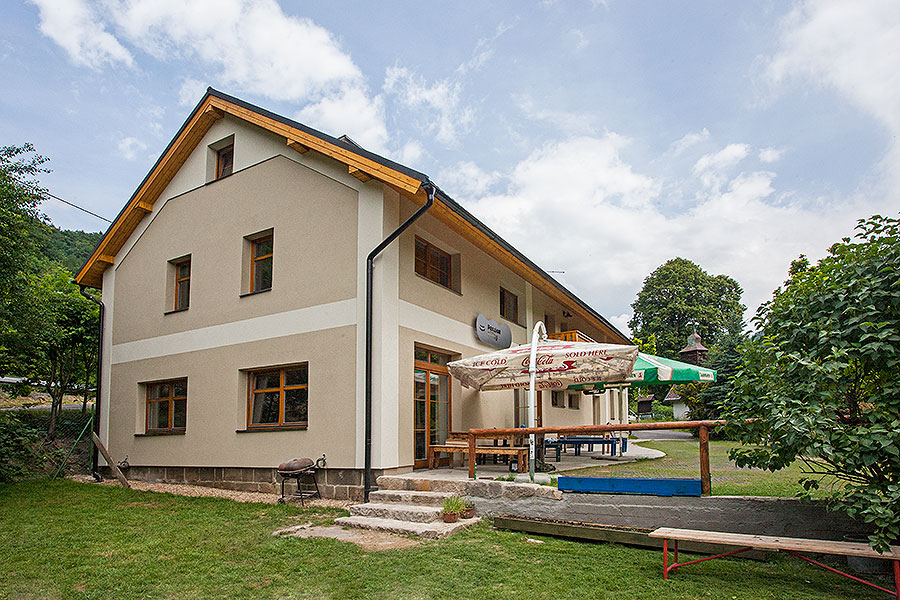 Camping in Žlutá plovárna
More hardened groups can camp directly in the area of Žlutá plovárna. If you are looking for a place where is river instead of shower, you came to the right place.
For a popular price 50 CZK/person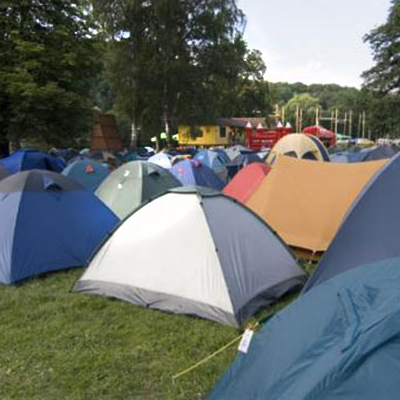 Camp Dolánky u Turnova
Dolánky is usually the final stop of majority of boat trips as well as the start of majority of scooter trips. You will find here a brand new campsite, which is part of the net of our services in the whole Pojizeří.  The campsite is close to the Dlask's farm, which is a popular place for trips.
Price 50 CZK/person